One of the most popular ways to share your personal experiences with others online is by streaming content. In fact, some of the most popular Internet celebrities started out by streaming themselves playing games, eventually garnering a large group of followers over the years. However, if you want the best quality for your followers you'll need the best streaming equipment for your PC. For most people, streaming can be a very rewarding hobby. For some, streaming has become a career, drawing most of their income from their subscribers and donations.
Many people think that anybody can start streaming; that's true, but it's not as easy as it looks. You have to make sure you have what it takes to be able to stream content in a way that will grab your viewer's attention. If you want to start your streaming career the right way, you have to get the ultimate streaming equipment for your PC.
Let's take a closer look at each of these requirements and see if you already have what it takes to start streaming!
Note: Although it's possible to stream almost any kind of content, we'll focus more on streaming PC games or gaming-related content.
Streaming Equipment for PC – Hardware
Apart from being able to run the game itself, your PC must have good enough specs to be able to render and upload videos in real-time. If you're the type that prefers streaming the latest AAA games, even a mid-range PC might have a few issues when playing while streaming; either your games get "choppy", or you end up streaming content full of freezes and stutters. The three components that have a big effect on your streaming experience are the processor, graphics card, and RAM.
Processor
The processor will have a huge effect on how smooth your games and stream will run. Have a sub-par processor and you'll end up experiencing frame drops and freezes even if you have a powerful graphics card. What's worse, a weak processor can even cause your gaming PC to crash while in the middle of streaming!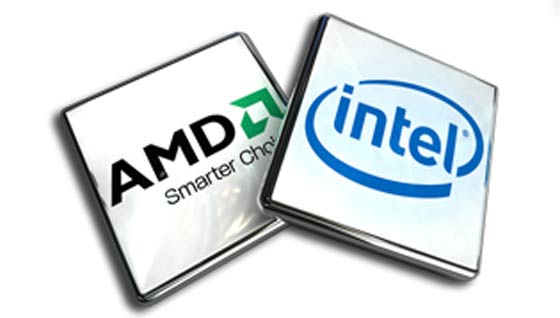 Experts recommend getting at least a quad-core processor with base clock speeds of at least 3 GHz to be able to stream today's most popular games at a decent quality. For hardcore gamers where only the best frame rates and video quality will do, there are 6 and 8-core processors with higher clock speeds that can easily handle the stress of running multiple programs and streaming at the same time.
Any Recommendations? – Intel's Core 8th gen core i5 processors and AMD's Ryzen 5 series processors combine a good balance of power and affordability.
Graphics Card
Graphics cards bear the brunt of what makes a video game look good. Furthermore, the software used for streaming content can also be configured to utilize the graphics card for even better quality videos. Which makes the graphics card one of the most essential equipments for quality streaming on PC. Skimping on the graphics card will also result in a lot of stuttering and low frame rates. In rare cases, a poor video card might also cause in-game textures to not load.
Good budget graphics cards were hard to come by just a couple of years ago thanks to the Bitcoin Bubble. Today, the demand for graphics cards is, for the most part, back to "normal". This means that it's now possible to get a graphics card that's powerful enough to run games at the mainstream standard quality without breaking the bank!
Any Recommendations? – Mid-range graphics cards are the best "money on the buck" option available today. From Nvidia has the trusty GTX1060 cards, while AMD has Radeon RX580 cards ­– all of them capable of running games AND streaming HD-quality videos when paired with a good processor. For 4k gaming, you'll need at least a GTX1070 or preferably the new RTX2080 cards.
RAM
Because streaming requires running multiple processes at the same time, your PC also needs to have plenty of RAM. For the longest time, most gaming rigs have 8 gigabytes of RAM to play with. However, as more mainstream games start needing more RAM, it won't be long until 16GB becomes the new "normal" capacity.
However, keep in mind that excess RAM doesn't necessarily mean that you'll be able to stream better. If you're already streaming without any problems on a PC with only 8GB of RAM, 16GB RAM won't give you any extra benefits aside from running an extra program or two aside from your game and streaming software. Although, while streaming on your PC, it's always comforting to know that you've got the best equipment
Any Recommendations? –  Earlier, we recommended processors that support DDR4 memory. Although any good brand of DDR4 RAM sticks will work, we recommend going for Kingston's HyperX Fury DDR4 RAM with either 2,444 MHz or 2,666 MHz for a fine balance between cost and performance.
Microphone
Being able to stream your gameplay is great, but if people aren't hearing anything from you, it's nothing more than a glorified demo. Even worse, your viewers won't be able to relate your content to your own identity. This is why you need to have a good microphone so they can hear you while playing.
You got two options when it comes to microphones: get one and set it on your desk, or use your headphones' built-in mic. More serious streamers prefer using a dedicated microphone for better audio quality. However, since you're still starting out, a built-in mic is still a viable option.
Any recommendations? – Many consider the Blue Yeti as the best-dedicated microphone for streaming. It's reasonably priced and it will serve as a good long-term investment. For the alternative, any gaming headset with noise cancellation for the mic (such as Logitech G Pro) should be good enough for general usage.
Web Camera
One of the best ways to establish your identity online is to be visible in the stream. However, using a poor-quality camera could actually make your video look bad. The video could look a lot slower than what's on display and your feed's audio will not sync well with the video. A good web camera should be able to provide a smooth live feed with zero delays. Nobody wants to watch a poor quality video, even less would they want to watch a low-quality stream. Make sure you've geared up while streaming on your PC and use the best equipment out there that's available for a reasonable price.
Web cameras can either be mounted on your desk, on the monitor, or a dedicated stand. Depending on the model you're getting, you may also have to check if there's adequate lighting in the room so you won't look like you're living in a cave. As a bonus, many popular webcams also have built-in mics, which may be comparable to mid-range dedicated microphones in terms of audio quality.
Any recommendations? – The Logitech C920 is hands-down one of the best web cameras for both hardcore and novice streamers. This mid-range camera is capable of capturing 1080p videos at a good 30 frames per second. A good percentage of today's most popular streamers still use the C920 despite the availability of other high-end alternatives.
For example, Ninja (the biggest streamer right now) is using this webcam.
Streaming Software
Aside from having good hardware, you need the right software to capture content at a good enough quality. While video recording programs have been around way before streaming became a mainstream hobby, it's only during the past few years that programs specially designed for streaming online content became more accessible to the majority of PC gamers. Nowadays there's a bunch of streaming software to choose from. Here are a few highly-recommended programs that you should try out.
IMPORTANT: There are plenty of debates regarding which is the best video capture program available today. However, product performance can vary greatly depending on your operating system, software version, and even your current hardware drivers. We recommend trying out one or more of our recommendations and see which one works out best for your PC.
OBS – Open Broadcaster Software
Open Broadcaster Software is one of the most highly-recommended capturing software today. The program allows you to record videos directly to your hard drive, stream to an online platform, or both at the same time. OBS gives you a lot of control over the quality of your videos, and getting used to the user interface could take as little as a few hours. Although not the newest (or fanciest) software around, many streamers old and new alike swear by this program. Best of all, OBS is completely free so you don't have to shell out extra cash for it.
Xsplit GameCaster
Xsplit is one of the first recording software geared towards gamers who are after a more serious streaming career. Buying the premium license gives you access to two programs: Xsplit Broadcaster and Xsplit Gamecaster. The former is optimized for professional broadcasting or uploading multimedia content while the latter is specially designed for streaming gameplay-related content. As a bonus, Xsplit Gamecaster also makes it easier to set up your own channel (if you haven't started one already). A free version with advertisements and limited functionality is also available.
ShadowPlay
Shadowplay is one of the more "exclusive" options available to gamers today. Developed by Nvidia, Shadowplay allows users to either stream or capture gameplay with very little setup required. It even has a "continuous recording" mode that lets you capture the last few moments of your gameplay so you don't miss those unexpected clutch moments when you're not streaming. The catch? Shadowplay is exclusive to Nvidia-powered rigs, so AMD users have no choice but to look for an alternative.
SLOBS – StreamLabs OBS
StreamLabs OBS is an attempt to combine common streaming platforms and apps plus the functionality of OBS in a single program. With different extra features such as platform linking and layout importing, SLOBS is considered by some to be a "newbie-friendly" version of OBS. However, others will argue that SLOBS is just as good for more serious streamers. While the extra features of SLOBS will require a bit more resources than OBS, it shouldn't be a major issue if you have a CPU with the right specs.
FFsplit
If SLOBS is all about "bells and whistles", then FFsplit can be considered as the "down-to-basics" option. FFsplit doesn't have a lot of features for the novice streamer to tinker with, but what it lacks in apps, it more than makes up for in performance. FFsplit is lightweight in terms of necessary resources. If you're the type of streamer that already knows what they need or if you just want an app with a clean interface, FFsplit is a good pick.
Choosing your Streaming Platform
Streamers today have several online platforms where they can publish their content online. However, you may want to focus on the more popular platforms before moving to somewhere more specific. Most gamers have three starting options: Twitch, YouTube, and Facebook Gaming. Let's take a closer look at what you can expect from each platform.
Twitch
Twitch is easily THE streaming platform for most gamers. With videos conveniently divided by game titles, it has served as the starting point for many of the most popular streamers in the world today. Twitch also offers exclusive rewards to viewers every now and then. For example, subscribing to Twitch Prime or linking a Twitch account to an existing Amazon Prime account could give you in-game rewards. If you want to garner an audience focused on a particular game, then Twitch is easily one of your best options.
YouTube
Despite being one of the first streaming websites on the Internet, it was only during the last few years that YouTube started catering to live game streamers. Although content can be searched per category, YouTube can be considered a more "general" platform. Although still relatively weak when it comes to live streaming traffic, YouTube is still the prime option for uploading game montages made from earlier streams. This also makes it a better option for streamers with limited bandwidth who have to record videos per bulk before uploading them.
Facebook Gaming
Facebook Gaming or FB gaming is a gaming-oriented subset of FaceBook's live video streaming feature. You can create your own gaming page where you can share live videos and other content. FB offers paid options to help increase your website's visibility on a per post basis.  Boosting posts can help you to attract the attention of more people during your first few streaming sessions. Last but not least, the fact that FB gaming is already integrated into a social media platform means interacting with viewers and sharing content is a lot easier here than on the other two platforms.
Conclusion
Do you have all these things sorted out already? If so, then you're ready to start your first streaming sessions for the following days! Take note that streaming involves plenty of trial-and-error; you may have to tweak your initial settings several times until you find the perfect balance of quality and stability.
We are cheering for you to succeed in your streaming career now that you've got all the essential equipment while streaming on your PC.
Make sure to check out our guide on how to get more viewers while streaming to get you started!
What are you waiting for? Set-up and start your gaming channel the right way! Do you have more tips for other new streamers reading this article? Feel free to leave a comment below!